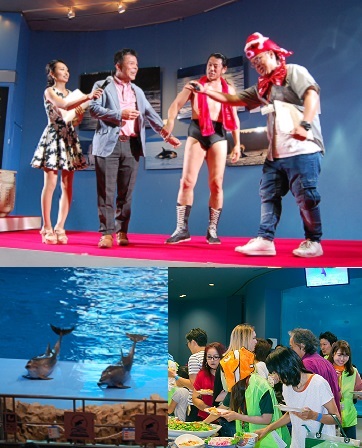 70th anniversary event(2017/9/2)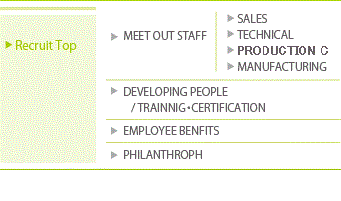 Making sure all employees can feel appreciated and motivated, this will lead to a more productive and successful company which in turn leads to gaining the trust of our customers and society. The employee benefits are considered to be necessary for all future success. There are many opportunities throughout our company to develop better communications and to improve on the positive atmosphere.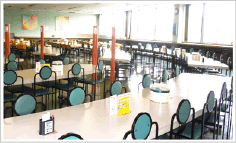 ■
Cafeteria
To improve and insure the best working atmosphere possible, the employees receive 2 days off per week, a birthday vacation and spring, summer and New Year's extended holidays. The employees also have access to through a membership cruising yacht and hotel privileges.

■
Hirugano cottage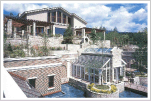 ■
XIV Tateshina
■
Cruising Yacht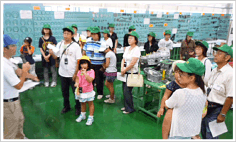 ■
Family appreciation enents
The family appreciation events are to show appreciation to the family members of our employees. The families are invited to family appreciation events where the company president addresses the families. They are also able to view very informative information presentations about the company The factory has an "OPEN DAY". This is a very popular and successful event.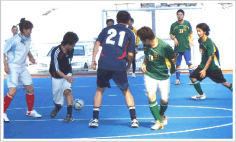 ■
Futsal circle
Through outside work activities employees can learn better communication skills beyond just the office and factory. This in turn spurns the employee to achieve the maximum motivation to their maximum capacity. These outside work activities also introduce the employees to different departments and sections and interaction between them. These introductions and actives can make new bonds and strengthen motivations. With these new found motivations the company will be able to prosper.
Baseball, golf, fishing, English club, and staying in residential properties like the HIRUGANO cottage, through the above activities the employees can achieve better communications.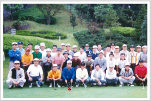 ■
Golf circle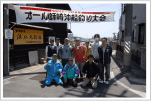 ■
Fishing circle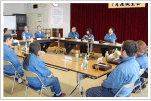 ■
Monthly birthday
parties