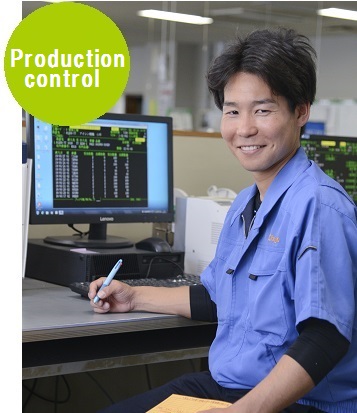 Mr.Goto of the Productin control section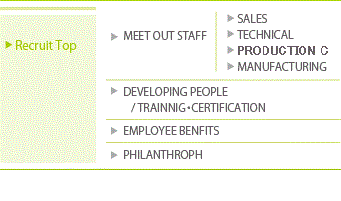 Mr. Kondo is in charge of the TPS Activities. TPS means TOYOTA PRODUCTION SYSTEM Mr. Kondo's goals include more efficient production that eliminates waste and overstock. While observing the production line Mr. KONDO is constantly attempting to reduce the time it takes to produce any one item. He uses a stopwatch to time every aspect of the production line with hopes of being able to reduce the total production time. He also takes into consideration the total time it takes to complete one full run of any particular production item. By using this data he can efficiently determine, improve and reduce the total production time of any item. Through this system if Mr. Kondo can cut just one minute of production time a day, over the course of one year the efficiency and time saved will be enormous. He visits his suppliers' factories and shows them how to implement his efficient system. This action in turn raises efficiency and productivity at those factories and leads to a superior product in the long term. Through better communication and explanations of the TPS activities Mr. Kondo believes everyone will be able to put forth their best effort. Whenever he receives any positive feedback on the TPS system it makes him feel good and more motivated.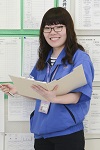 Ms.Washino
Our section manages the schedules from start to finish of the production system while also managing the stock. Ms. Ito supplies Mr. Kondo with data concerning the shipping and stock information. The atmosphere in our company is very friendly and almost family like. For example when we all take a coffee break together we enjoy exchanging ideas and thoughts, which brings us closer together.