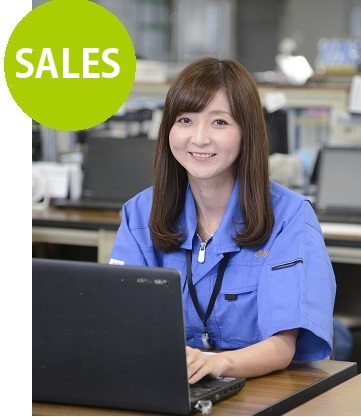 Mr.Shimizu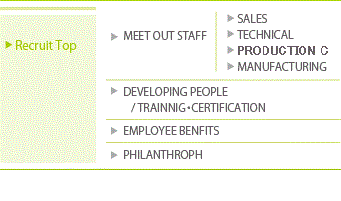 My responsibilities include automotive sales field. Since we
make such a vast range of thousands of different products
we need to be aware and concerned of our customers'
needs and desires. Also from time to time we need to be
able to offer suggestions or give advice to our customers
to make a better product for them.
Mr. Shimizu's work ethic is to set and achieve goals
through great teamwork, excellent interdepartmental
communications and expert advice that will lead to
customer satisfaction.
The above ethics will assure a long term successful
relationship between our customers and Chuyo Spring.


Ms.Matsumoto
Ms. Matsumoto acknowledges that Mr. Shimizu is very sensitive to our customer's feeling and needs. This enables Mr. Shimuzu to gain the confidence and trust of our customers. Ms.Matsumoto responsibilities include close interaction and communications with our customers, managing and processing orders and assisting the sales staff in any aspects needed to insure our customer's satisfaction. Ms Matsumoto has a very strong desire to be the best sales person that she can be through constant study of the needs of our customers' needs and being competent of all of our products.